Highlighted
Girls and Gamification
While both boys and girls play (digital) games, gaming as a hardcore leisure activity is often seen as something boyish. In fact, some studies point out that boys play more frequently and for longer periods of time. There also appears to be a gender difference in taste, as boys seem to have a preference for more violent games, while girls (and women) are more likely to play casual games instead; games that you can easily play on the go (think of Angry Birds, Candy Crush or Flappy Golf). At the same time, e-sports is largely dominated by (young) men and the stereotypical geek gamer we see in popular culture is often male (although there are some notable female exceptions). This raises the question: what does gamification (the use of game-elements) in the classroom mean to girls?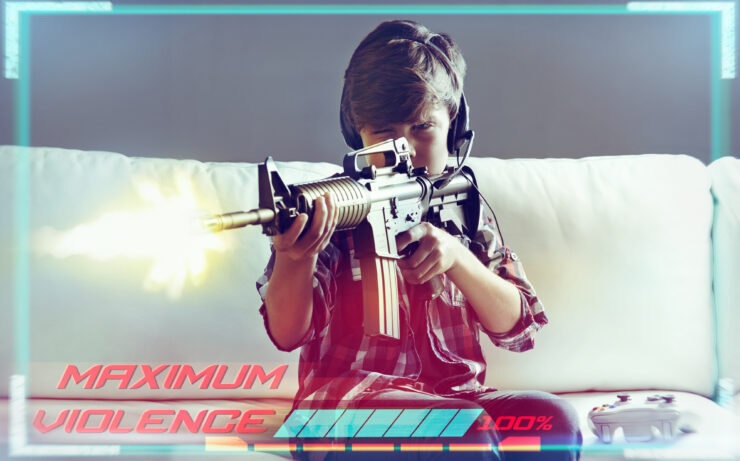 Young teenage boys like to play violent games, or at least, that seems to be an integral part of boyhood. It may even be considered weird for a 12-year-old boy not to play Fortnite, like it is for a young girl not to play with dolls. Girls are expected to play less violent games, like Minecraft or Animal Crossing. When girls play a violent game like Fortnite, this is often considered to be a threat to a boy's fragile masculinity, something that has to be neutralized by sexualising her, as this YouTube video demonstrates in a rather crude way. Furthermore, the gaming industry itself has not been particularly welcoming to women as  #GamerGate revealed a few years ago.
But does gamification engender a similar kind of (toxic) boyish masculinity? Gamification is generally not centred around violent narratives (a notable example being ClassCraft) and the type of gamification used in schools predominantly uses 'basic' game-design elements, like points, levels and badges. Those elements are to be found in first person shooters, like Fortnite, but also in more casual games, such as Flappy Golf, that are not necessarily considered to be either typically boyish or typically girlish past-times. That is to say, there is nothing really in gamification that seems to be problematic from a gender point of view. Or is there?
Some scholars have pointed out that girls play games differently when they are together, most notably in the way they manage competition. Girls seem to be more collaborative, chattier and they are often critical of their own performances (even when they are doing well). Boys, on the other hand, often boast about their performances and they tend to bring their opponent down, not seldomly by making derogatory remarks. Explanations for these differences differ (e.g. lack of access to games, lack of gaming experience compared to boys, ideas of how girls are supposed to behave), but the performance of competitive (game)play is a relevant point with regard to gamification, which, more often than not, is based on very the concept of competition.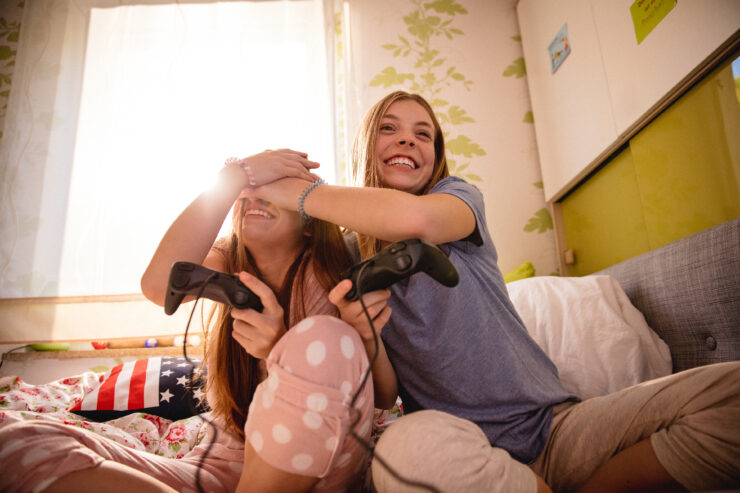 Part of my PhD-project is to look at how gamification can be used to perform gender in the classroom. When I use Kahoot in my own classrooms, boys and girls seem to react differently most of the time. I do not want to claim that girls are not competitive (because they often are!) but boys seem to use Kahoot to perform something that is equally found in their gameplay or on the soccer fields: a competitive (and often loud) form of masculinity, which a former colleague of mine called "monkey on the rock behaviour", that is less likely to occur in girls, who seem to prefer a more silent (but not less dedicated) form of competition.
It is important to look at how some forms of gamification are used by students to act out certain (stereotypical) gender roles. Awareness of this, is the first step in making educational gamification more inclusive. This is especially relevant in mixed classrooms, where girls might feel they have to abide to certain gender norms, which makes that they cannot compete with boys on equal terms. As a consequence, they may not experience playfulness in the same way.
It would be great to read some insights from other teachers who use gamification. Do you see any differences in how boys and girl react to gamification in the classroom? How do boys express their competitiveness compared to girls?